Today my Monty (short for Montgomery) became a tripawd. He is a sweet and wily young kitty who has always made it his mission to explore his world. His adventurous nature earned him his namesake after the Colorado mountain pass. Needless to say, his most recent exploration ended in miss-adventure. Monty was missing for three days (I was searching high and low) before limping home, in a snow storm, on a badly broken leg. The wound was old and infection was setting in and our vet and an orthopedist both recommended amputation. So…Monty is now a tripawd without a right hind leg. Most importantly he is home and alive and will continue to explore his world!
I am happy to have found this community of tripawd pets and pet parents I hope to connect and hear tips and tricks for helping Monty adapt to his new physical state. So far, he is doing very well! It has only been just over 24hrs and he has begun to hop around, used his littler box and is although his appetite isn't great he is eating and drinking.
Monty hours after coming home…happy and purring to be warm and safe.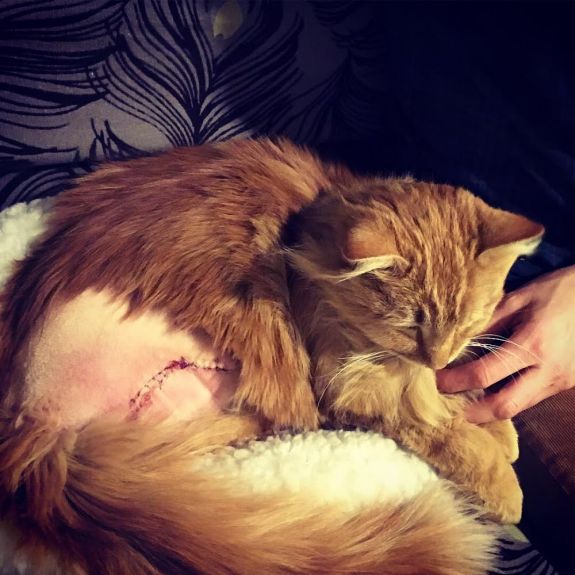 Monty is NOT a fan of the cone…or being confined in a kennel. Does anyone have tips for keeping a kitty calm during recover?!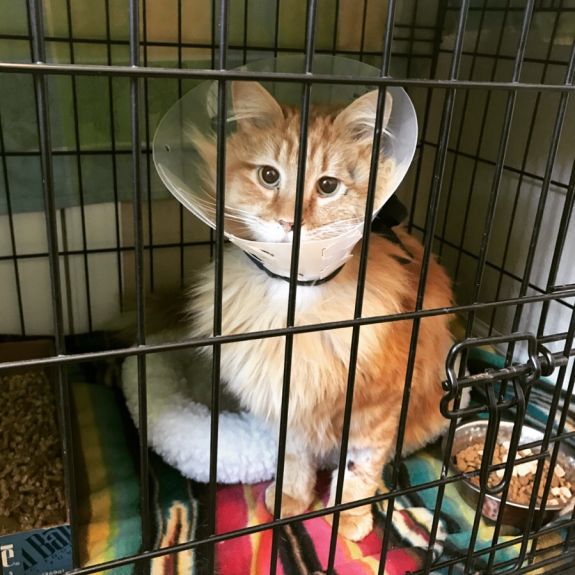 Enjoying some supervised cone-free roaming. He climbed up on the back of the couch all on his own!